When:
2018-08-26T00:00:00-07:00
2018-08-27T00:00:00-07:00
Where:
Sun Meadow Family Nudist Resort
30400 S Sunray Trail
Worley, ID 83876
USA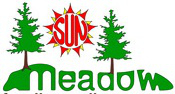 Meet outside the lodge front door at 7 AM. Be sure you have your ticket, a helmet, and a bike with a light. Remember we will print out your receipt if you need us to.